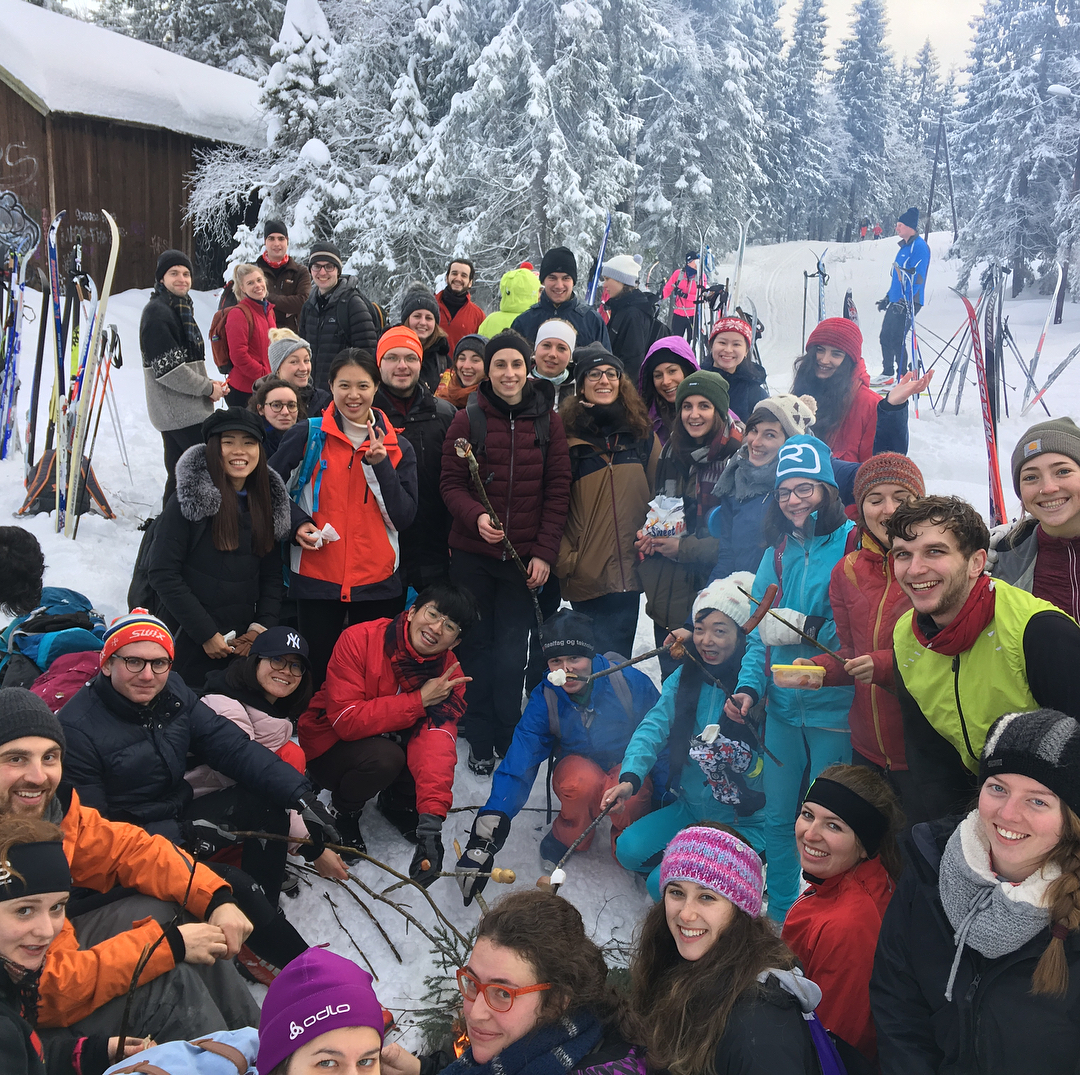 Information about the Cross Country Skiing Course for International Students 2018 hosted by UiO and OSI Langrenn
*******************************************
It's our pleasure to welcome you all to our 3 days ski course (approx. 10 hours) due in January/February 2018. The course consists of an introductory lecture to skiing at Blindern, Helga Engs house, Auditorium 3, and two days of ski practice with instructors in the Snow park at Sognsvann (meet at Sognsvann metro station!). The dates are
Theory: January 24 (2h of theory)
Practices January 27+28 or February 3+4 (choose one of the weekends, the practice will be the same in the two weekends).
Detailed program:
Day 1, theory: Theory at Blindern, Helga Engs house, Auditorium 3 at 6:00-8:00 PM. We will give a short lecture on cross-country skiing; clothing, ski wax, type of skis and the basic techniques.
Day 2, practice day (Jan. 27 for group 1, and Feb. 3 for group 2)
Be sure that you have the right wax under your skies. Check the latest temperature reading on the day of the practices. Remember: it is better to put on too hard/cold wax than too mild wax.
10.00AM: Meet near the metro station at Sognsvann
10.05AM: Welcome and presentation of the days program by the leader of the day.
10.10AM: We walk to Snøparken ("the Snow park") about 300 m from Sognsvann metro station.
10.20-10.30AM: We try on our skis, and get a feeling of how to move forward on flat grounds.
10.30-11.00AM: We start with diagonal technique. Walk on a flat area first without poles and then with poles. Keep the weight distribution in mind (from the lecture!) and work with this.
11.00-11.30AM: We introduce double pooling and practice on a flat area.
11.30-12.00AM: Lunch. Please bring something to eat and drink!
12.00-12.30AM: The group will be divided into smaller groups and we will practice on how to stop (plowing) and how to get up steep uphills (fishbone technique) as well as how to turn around curves.
12.30AM-1PM: We repeat diagonal and double pooling and try to combine this to do double pooling with kick.
1.00PM-2PM: We will do a small walk around Gaustadjordet which is an area with small up- and down hills close to the snow park.
Day 3, practice day (January 28 for course group 1 and February 4 for course group 2)
10AM: Meet near the metro station at Frognerseteren
10.10AM: Welcome and presentation of the days program by the leader of the day.
10.30-11.00AM: We repeat the techniques from yesterday: Diagonal, double pooling and double pooling with kick, as well as plowing, how to turn and steep uphill skiing(fishbone).
11.00-12.30AM: We divide the group into smaller groups and you will practice on the different techniques you learnt yesterday. The most advanced of you will get the opportunity to go for a longer trip if you want.
12.30 AM-2PM: We'll make a campfire and cook hotdogs and other barbecue-able food. Please bring what you want to eat and drink!
Click here for more information and to sign up: Ski course